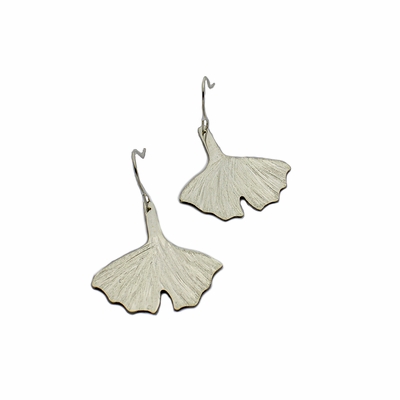 Sterling Silver Ginkgo Leaf Earrings
The ginkgo is a symbol of longevity in Japanese culture. The tree survived the Hiroshima bombs and four trees still stand today. It was the inspiration for this lovely pair of hand-crafted, hand-textured sterling silver earrings.

Are you channeling longevity during this season of your life? These earrings channel it elegantly. Measuring 1-1/2" on sterling silver, shepherd's hook, the hand-texture brings gorgeous light to your face.